Use More Tamil Words in your daily Life
Language has become a subject of argument and dialogue nowadays. For some it has created fear and anxiety and for some major issue. Many have used to gain in politics using that. All have one thing in common, that other languages will cannibalise our mother tongue Tamizh. But the fact is the language which is in use will not get into a mode of extinction. If it was only available in text format then the chances of it becoming extinct is high.
Our mother tongue Thamizh is a spoken language in 120 countries. Likewise in many countries, their governments have approved Tamizh as one of their official languages. How come the language of this stature become extinct. Our mother tongue Tamizh is more than 10000 years old.
Be proud !!! Tamil is an ancient Language

There's a saying

During the seventh century when there was Sanskrit ruled over cultures our Thamizh kings have fought back and saved our language. More than that before 5000 years we can find sanskrit's interference even in Tholkaapiam. Thamizh has crossed all these hurdles. Will it get into extinct mode now? No chance. We think other Indian languages like Hindi or Sanskrit will destroy Thamizh. There's a common thing you can find nowadays that when two of us meet and chat, the interaction cannot progress with out the use of other language, you know what that means, with out mixing English words none of us can speak a few sentences.
Tamil Language Vs Other Languages
Public speakers can try and speak pure Tamizh on stage. Even they can't continue that at their home. For example, people use words like Driver, Security only. No one uses 'Ottunar' or "Paadhukaavalar" in their day to day interactions. If we check on common words used daily, our forefathers used tooth powder and neem stick for brushing the used call this "parpodi" or "parthulakki" . When we started using toothbrush and toothpaste we forgot to say "parthulakki" "parpasai" ,do we even know this? How many of us know "vazhalaikkatti" is soap and "Vazhalaikaraisai" for shampoo. Are we using these? When we have an headache, we say " oru kaapi kodu" instead if we say " oru kulambi kodu" people may get confused. That is how is our unique Thamizh (Thanithamizh).
Telugu, Sanskrit, Malayalam words
Without knowing we are using lot of words from other languages. "Akkadaa" is from Telugu, 'Madhiyaanam" is from Malayalam. Like this many words from Sanskrit like " Anumadhi" " Adirshtam" " Jothisham" are being used by us with out knowing that they are not Tamizh words. When you say "vottu "for "vote" it is wrong. "Vaakku" is correct Tamizh word, but not used by many of us. Our part in making Thamizh long live is to use more Tamizh words in our day to day life.
I am teaching Thamizh for the past 9 years. The first one I teach them before Thamizh is a small song.

"Thambi Thambi Thamizh pesu
Thambi thanith Thamizh nee pesu
Thamingila pechaal Thamizh azhiyum
Thamizh nilaithida thanith Thamizh nee pesu.
Now a days no one is writing Thamizh using Tamil letters. They write Thamizh using English letters. For an application or signature or our name or our children name in Thamizh only. These kind of small changes will go a long way. Losing opportunities like this will be a major reason for extinction of our mother tongue.
Our great poet Bharati has learned 14 languages, later he wrote out of all the languages I know the only Thamizh is sweet and soulful. There are two points in this, learn other languages also but speak in your mother tongue and use only Tamizh words, without mixing any words from other languages. This is my request to one and all.
Love Tamil & Learn Tamil. Now You have a great opportunity to learn Tamil Online from any part of the world. Follow us at facebook.com/thamizhmozhikoodam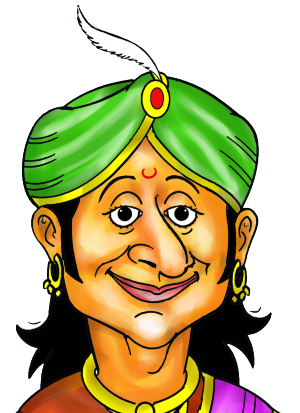 Thanks to Vikatakavi Digital Magazine for the opportunity to share my Views . www.vikatalkavi.in
Gayathri Srinivas, Chief Executive Officer, Thamizh Mozhi Koodam A Tamil Enthusiast, Trainer, HR Professional and Social Entrepreneur. Email us at register@thamizhmozhi.com